KEVIN WILL ANNOUNCE HIS NEW CO-HOST WEDNESDAY (June 27th) on B 98.5
Kevin Idol

I'm originally from El Dorado Ar. I love the Razorbacks (Woo Pig!!)And love Arkansas, what a great state we have! Great golf in Central Arkansas…
Started in radio in Shreveport  La, then to KLBQ in El Dorado. Moved to Memphis (Beale street) and WHBQ, famous for Rick Dees!  Then Mornings at FM100, and finally to Little Rock, at B 98.5! It's good to be back home in Arkansas!!! My wife Christina and our 2 kids, Grant and Kendall couldn't be happier!
Lisa Fischer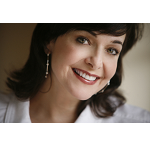 B 98.5's Morning show hosts are Lisa Fischer and Kevin Idol. We start bright an early every morning at 5:30am and wrap up at 9am – you'll get information that will help with your health, your money and your family — plus today's hits and yesterday's favorite, and we get you to work safely and quickly with traffic reports starting at 6:15am.
Give us a holla sometime:
Call: 501-433-0098